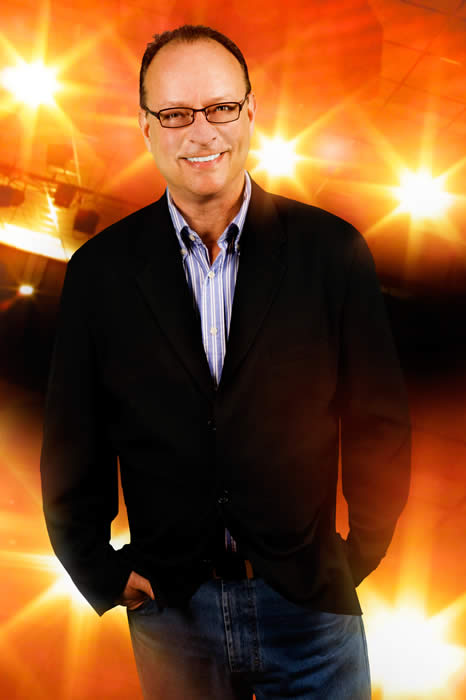 It all started on a two watt pirate radio station in his bedroom in Winston-Salem, North Carolina at the ripe young age of 13. Young Tom Kent would put long songs on and get on his bicycle and ride around the neighborhood, knocking on doors asking his neighbors to listen. At the ripe young age of 18, he hosted the night show at WHBQ in Memphis. He was hired by Memphis Mafioso George Klein who was also Elvis Presley's best friend. He was one of the most outrageous radio personalities in the history of top 40 radio. Over the next several years, Tom Kent would enjoy success on the air at legendary stations like WIXY, KLIF/ DALLAS, WIBG/PHILADELPHIA, WMJX/MIAMI, WGCL/CLEVELAND, WLS/CHICAGO, and WAVA/WASHINGTON. Nominated for many awards including Billboard Major Market Air Personality of the Year, Tom would become legendary in the ranks of radio greats.
Some say he's come full circle — back to his very early teen years when he would also broadcast from his home. Only this time, his neighborhood was the world!
Listen to Mix 96.7 or Cruiser 102 for your chance to WIN!
Tune in and listen to your favorite RadioWorks station for details, and where you can sign up!
Community Notes
The 18th Annual Reflections of Love Tree Lighting at Mercy Hospital
will be held on Thursday, Dec. 12th at 5:30pm. Everyone is invited. You may purchase a light on the tree in memory of, in honor of, prayers for, or greetings to someone. To purchase a light please call 855-860-3464.
The RadioWorks Sharing Tree is up at the Holiday Mall
...all you have to do is take a card, purchase a gift (you don't need to wrap the gift), and return the card and gift to RadioWorks at 320 Walnut St. West, or to St. Michel Furniture in the Holiday Mall by Friday, Dec. 13th, and help make a child's Christmas a lot brighter.
Story Time for pre-schoolers is going on at Lake Region Public Library
every Tuesday and Thursday at 11:30am through Dec. 19th. Story Time includes reading two or three stories, followed by a craft or coloring project...it's 35-45 minutes of fun for your little one!
Today's Broadcast Schedule
Lake Region Weather