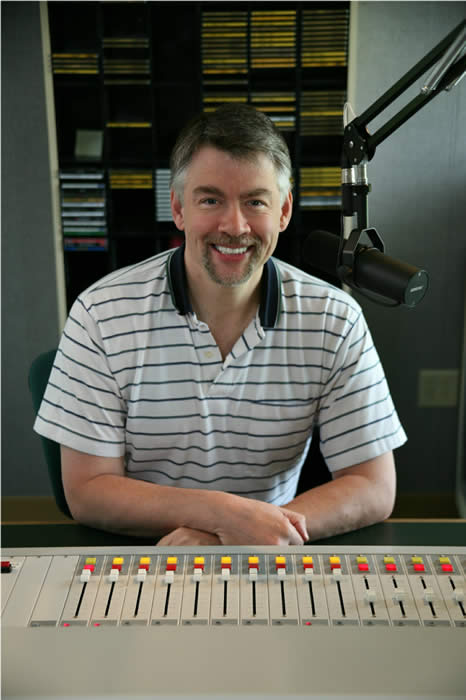 Born in Libertyville, IL and raised in Milwaukee, WI, Bill grew up on baseball, beer, brats and golf until his interests turned to radio and being on-air. So, he interned for Milwaukee's WTMJ. Eventually, his career then sent him to Rockford, IL, Minneapolis-St. Paul, back to Milwaukee, WI, Green Bay, WI & Des Moines, IA where he programmed Oldies and then Country. Aside from getting listeners up and going in the early hours, Bill enjoys photography, is an avid golfer and music collector.
Favorite Tune of All Time: There are soooooo many but one that stands out is "Satisfaction" from the Rolling Stones who are still at it after all these years!
Favorite Food: Seafood..or is it see-food?
Favorite Station: Yours!
Favorite Time of Year: Vacation
Why In Radio: Has no other applicable job skills
Listen to Mix 96.7 or Cruiser 102 for your chance to WIN!
Tune in and listen to your favorite RadioWorks station for details, and where you can sign up!
Community Notes
The 18th Annual Reflections of Love Tree Lighting at Mercy Hospital
will be held on Thursday, Dec. 12th at 5:30pm. Everyone is invited. You may purchase a light on the tree in memory of, in honor of, prayers for, or greetings to someone. To purchase a light please call 855-860-3464.
Our Savior's Lutheran Church invites everyone to the Annual Christmas Live Nativity
on Sunday, Dec. 8th at 5pm at the Lake Region Livestock Arena on Hwy 2 East.
The RadioWorks Sharing Tree is up at the Holiday Mall
...all you have to do is take a card, purchase a gift (you don't need to wrap the gift), and return the card and gift to RadioWorks at 320 Walnut St. West, or to St. Michel Furniture in the Holiday Mall by Friday, Dec. 13th, and help make a child's Christmas a lot brighter.
Story Time for pre-schoolers is going on at Lake Region Public Library
every Tuesday and Thursday at 11:30am through Dec. 19th. Story Time includes reading two or three stories, followed by a craft or coloring project...it's 35-45 minutes of fun for your little one!
Today's Broadcast Schedule
Lake Region Weather