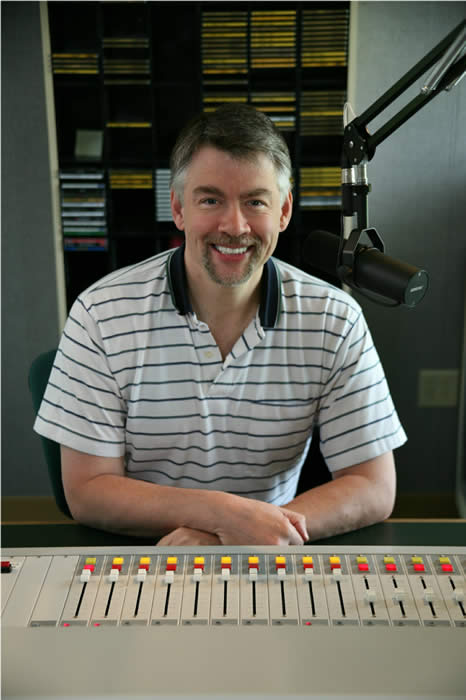 Born in Libertyville, IL and raised in Milwaukee, WI, Bill grew up on baseball, beer, brats and golf until his interests turned to radio and being on-air. So, he interned for Milwaukee's WTMJ. Eventually, his career then sent him to Rockford, IL, Minneapolis-St. Paul, back to Milwaukee, WI, Green Bay, WI & Des Moines, IA where he programmed Oldies and then Country. Aside from getting listeners up and going in the early hours, Bill enjoys photography, is an avid golfer and music collector.
Favorite Tune of All Time: There are soooooo many but one that stands out is "Satisfaction" from the Rolling Stones who are still at it after all these years!
Favorite Food: Seafood..or is it see-food?
Favorite Station: Yours!
Favorite Time of Year: Vacation
Why In Radio: Has no other applicable job skills
For details, click "Promotions"
Winner of a "Day on the Lake" from Woodland Resort, Proz Lakeside, Mix 96.7 and Cruiser 102!
TURN TO US! We're your severe weather authority in the Lake Region!
Community Notes
Devils Lake Public Elementary School Registration will take place August 3rd - 7th. Parents of students new to the district are asked to complete the registration process at this time. If you're new to the area and need to know where your child will attend school, please call Lynn Goodwill at 662-7626. Students who registered in May, plus all new students, are asked to purchase breakfast/lunch tickets, pick up school supply letters, plus other handouts during registration week.




If you have a public service announcement please email it to

This email address is being protected from spambots. You need JavaScript enabled to view it.
Today's Broadcast Schedule
*Schedule subject to change
WITHOUT notice!*


Lake Region Weather