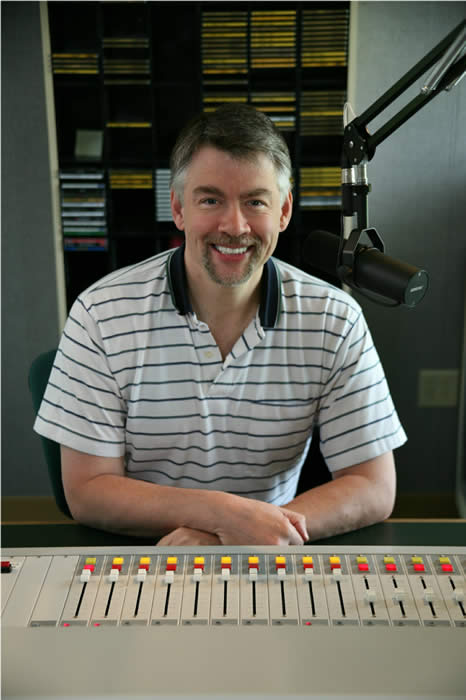 Born in Libertyville, IL and raised in Milwaukee, WI, Bill grew up on baseball, beer, brats and golf until his interests turned to radio and being on-air. So, he interned for Milwaukee's WTMJ. Eventually, his career then sent him to Rockford, IL, Minneapolis-St. Paul, back to Milwaukee, WI, Green Bay, WI & Des Moines, IA where he programmed Oldies and then Country. Aside from getting listeners up and going in the early hours, Bill enjoys photography, is an avid golfer and music collector.
Favorite Tune of All Time: There are soooooo many but one that stands out is "Satisfaction" from the Rolling Stones who are still at it after all these years!
Favorite Food: Seafood..or is it see-food?
Favorite Station: Yours!
Favorite Time of Year: Vacation
Why In Radio: Has no other applicable job skills
For details, click "Promotions"
TURN TO US! We're your severe weather authority in the Lake Region!
Community Notes
There are still openings in the American Red Cross Babysitting Class on Friday, Aug. 22nd from 9am-3pm. Cost is $35, participants must be at least 12 years of age. The class will be held in the basement meeting room at the Ramsey County Courthouse. For more information call the NDSU Extension Service Office of Ramsey County at 662-7027.


The Mike Dosch Memorial Swimming Pool at Ruger Park will close for the season on Friday, Aug. 22nd...the pool will be open normal hours on Friday.


Arts in the Park (sponsored by the Devils Lake Kiwanis Club), will be held on Tuesday, August 26th at 7pm at Roosevelt Park, entertainment by Paul Neis and Band, lively dance music ...pack a picnic, grab your lawn chair, and come on out!


Today's Broadcast Schedule
*Schedule subject to change
WITHOUT notice!*


Lake Region Weather