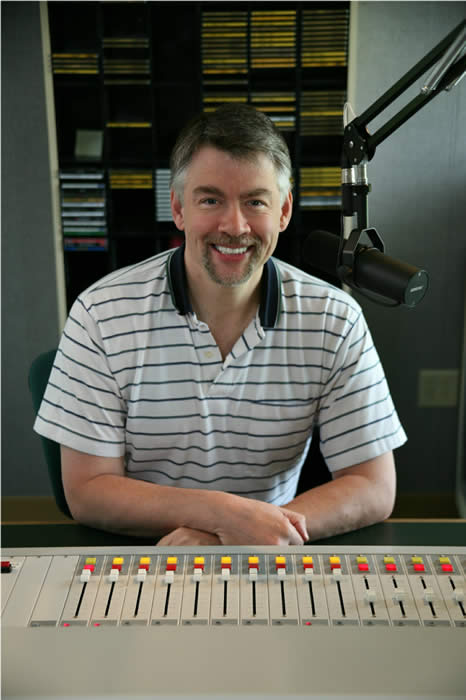 Born in Libertyville, IL and raised in Milwaukee, WI, Bill grew up on baseball, beer, brats and golf until his interests turned to radio and being on-air. So, he interned for Milwaukee's WTMJ. Eventually, his career then sent him to Rockford, IL, Minneapolis-St. Paul, back to Milwaukee, WI, Green Bay, WI & Des Moines, IA where he programmed Oldies and then Country. Aside from getting listeners up and going in the early hours, Bill enjoys photography, is an avid golfer and music collector.
Favorite Tune of All Time: There are soooooo many but one that stands out is "Satisfaction" from the Rolling Stones who are still at it after all these years!
Favorite Food: Seafood..or is it see-food?
Favorite Station: Yours!
Favorite Time of Year: Vacation
Why In Radio: Has no other applicable job skills
Tune into Mix 96.7 for details!
Tune in and listen to your favorite RadioWorks station for details, and where you can sign up!
Community Notes
There will be Public Ice Skating at the Burdick Arena on Friday, Oct. 31st from 7:45-9:00pm; on Saturday, Nov. 1st from 1:30-3:00pm and from 8:15-9:30pm; and on Sunday, Nov. 2nd from 1:15-2:45pm.
Today's Broadcast Schedule
*Schedule subject to change
WITHOUT notice!*


Lake Region Weather