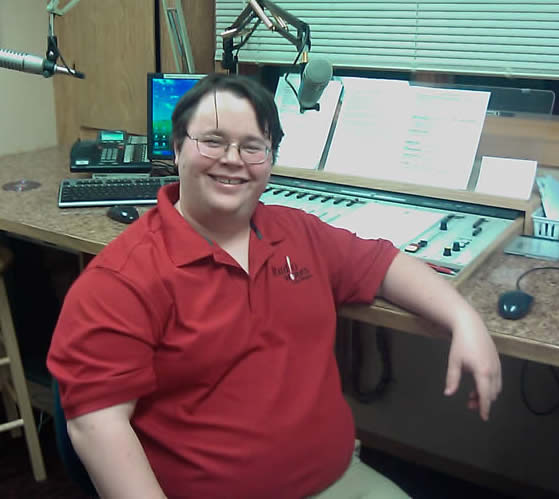 Joining the RadioWorks crew in 2003, Jeremy has done everything from part-time work to Overnights and now he joins you weekday mornings as host of the "Morning Jam". A lifelong resident of Devils Lake, Jeremy also serves as our resident IT guru (and what he doesn't know about computers is not worth knowing)
In his spare time, he's usually out golfing (or trying to) and is also on the road across the state, spinning tunes and working other events as part of a sucessful entertainment and multimedia company here in the Lake Region.
Listen to Mix 96.7 or Cruiser 102 for your chance to WIN!
Tune in and listen to your favorite RadioWorks station for details, and where you can sign up!
Community Notes
The 18th Annual Reflections of Love Tree Lighting at Mercy Hospital
will be held on Thursday, Dec. 12th at 5:30pm. Everyone is invited. You may purchase a light on the tree in memory of, in honor of, prayers for, or greetings to someone. To purchase a light please call 855-860-3464.
Our Savior's Lutheran Church invites everyone to the Annual Christmas Live Nativity
on Sunday, Dec. 8th at 5pm at the Lake Region Livestock Arena on Hwy 2 East.
There will be Public Ice Skating
at the Burdick Arena on Friday, Dec. 6th from 5:00-6:00pm, and on Saturday, Dec. 7th from 8:30-9:45pm.
The RadioWorks Sharing Tree is up at the Holiday Mall
...all you have to do is take a card, purchase a gift (you don't need to wrap the gift), and return the card and gift to RadioWorks at 320 Walnut St. West, or to St. Michel Furniture in the Holiday Mall by Friday, Dec. 13th, and help make a child's Christmas a lot brighter.
Today's Broadcast Schedule
Lake Region Weather