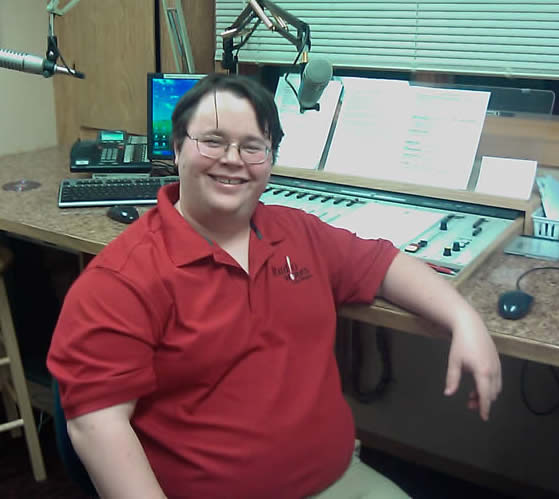 Joining the RadioWorks crew in 2003, Jeremy has done everything from part-time work to Overnights and now he joins you weekday mornings as host of the "Morning Jam". A lifelong resident of Devils Lake, Jeremy also serves as our resident IT guru (and what he doesn't know about computers is not worth knowing)
In his spare time, he's usually out golfing (or trying to) and is also on the road across the state, spinning tunes and working other events as part of a sucessful entertainment and multimedia company here in the Lake Region.
Community Notes
It's time to register for the Summer Reading Program
at Lake Region Public Library...just stop by the library and sign up, it's for those who are currently in kindergarten through 12th grade.
Tye Dye Dash will be held on Friday, May 31st at Lake Region State College
...1K Run/Walk starts at 6pm, entry fee is $10; 5K Run/Walk starts at 6:30pm, entry fee is $20...registration is at 5:30pm, registration is limited. Remember to wear your white t-shirt and have fun! Kids are welcome and encouraged to join the fun! All proceeds benefit Relay for Life. For more information call Brandi at 662-1509.