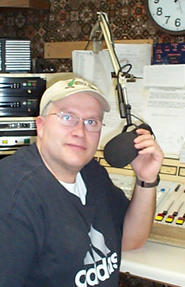 Rob has been doing afternoons on KZZY and has been our Music Director for KZZY since 1988. Originally from Leeds, ND, and is a graduate of the Meyer School of Broadcasting in Minot, ND.
The Country Music Associations of America once named Rob "Music Director of the Year".
When he's not doing radio... he's still playing music, as the owner of his own entertainment company, playing music for weddings and events in the area.